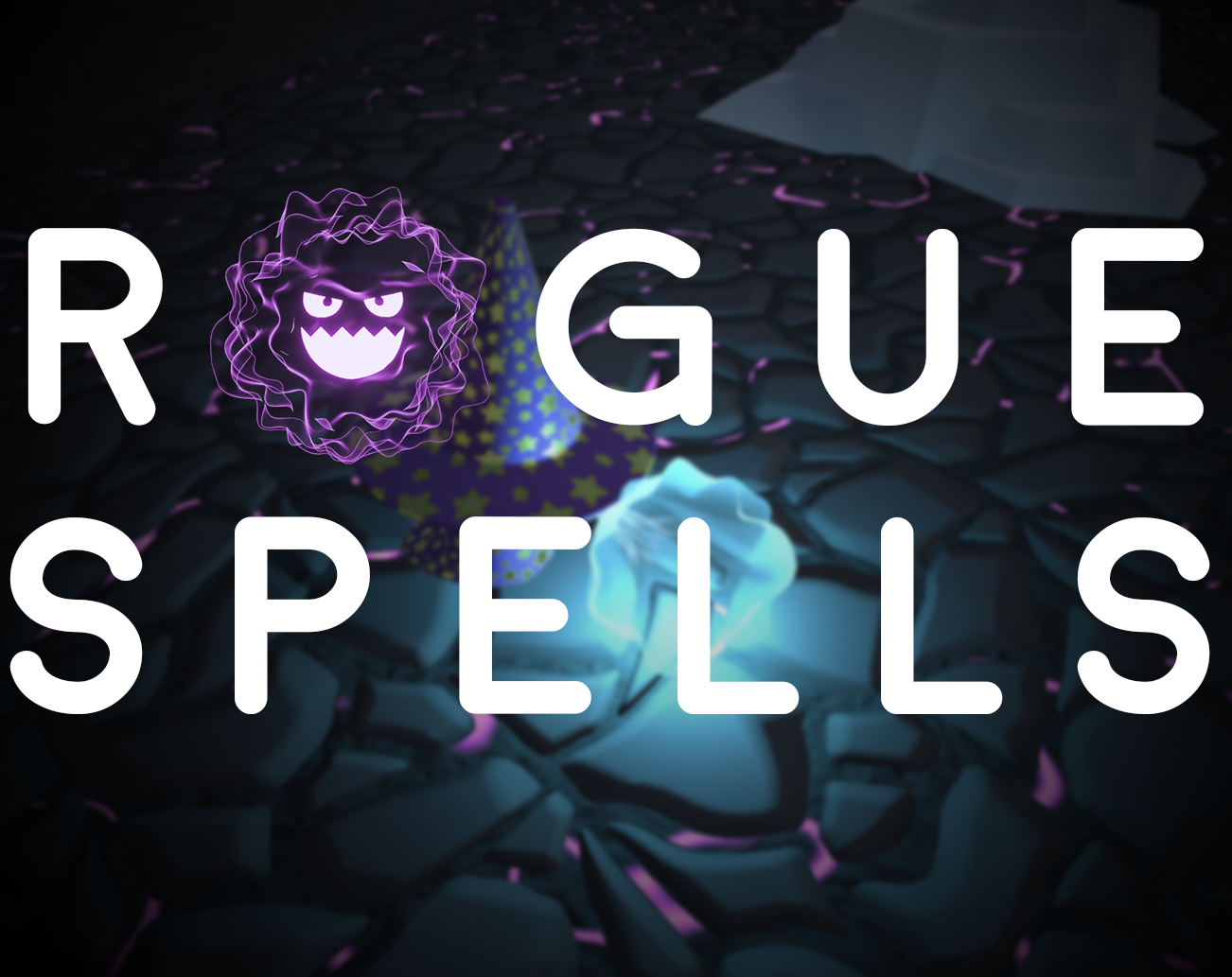 Rogue Spells
A downloadable game for Windows
Play as a young wizard who wandered into a cursed town, where the very rocks that make up the ground take life!
Cast and control your spells to disenchant the stone golems, turning them back into inanimate rocks, but watch out! Your spells can become corrupt by the cursed magic that controls the golems.
You will lose control of a spell if it becomes corrupt, and it will become harmful if it touches you, so be mindful about how many spells you cast!
Run with with (WASD or Left Controller Joystick), or Press and hold (LMB or Right Controller Bumper) to cast a spell.
Hold for longer to create a bigger spell, and release to unleash it. the bigger the spell, the slower it moves and the more golems it can hit!
You can control the direction of your spell by using (Mouse or Right Controller Joystick). you can also run around while controlling a spell, so multitasking is key!
If a new spell is cast, a spell hits a wall once or hits a golem too many times, the spell will become Corrupt and you will lose control of that spell.
Spells under your control will only hurt Golems, while corrupt spells will only hurt you.
Use narrow gaps in the environment to your advantage. Spells will linger until the end of the wave. Cast fewer, slower spells to stop things from getting out of control
Spells will instantly kill you if you start casting them too close to a wall
Golems can't hit the player when the player is standing too close to spawn pillars in a certain way
PS; I did create all art and code for the game myself, though I didn't have time to replace/remove a couple placeholder Kenney assets used for white pillars/walls, despite having my own model finished in Blender. Music from Incompetech, and sound effects from PMsfx.com were used in this game.
Download
Click download now to get access to the following files: